Foundation Course for Post Graduate Studies (Pre-Master Course)
Course Overview
The Foundation Course for Post Graduate Studies (known as "Pre-Master Course) is for international students intending to apply for a graduate program at Okayama University. The Pre-Master Course supports the progress of international students to graduate school as well as guidance for the academic Japanese proficiency that will be necessary in graduate school research. The curriculum is focused on advanced Japanese language skills for thesis reading comprehension, thesis writing, developing the ability to understand lectures, presentation and communication skills, and developing oral expression ability for interviews. Graduates of the Pre-Master Course can immediately begin their research activities in graduate school.
As well as having the Start-up Class for those with Japanese ability equivalent to N3/N2 level and the Basic Class for those with N2/N1 level, there is the Advanced Class for gaining further advanced academic Japanese proficiency, and the Disciplinary Class that focuses on research activities in graduate school.
Admission and Enrollment Period
| | |
| --- | --- |
| Admission Period | April or October |
| Enrollment Period | Six Months (can be extended up to two years in some cases) |
Eligibility
Applicants are eligible to apply if
They are not Japanese nationals
In the case of those who have graduated from a Japanese university, they have completed 16 years of school education in a foreign country or they have more than 3 years of a bachelor's degree program and receive the degree equivalent to a bachelor's degree in a foreign country
Japanese language proficiency
– For the Start-up Class, they have passed N3 (120 points or more) or N2 of the Japanese Language Proficiency Test or Japanese proficiency equivalent to these levels
– For the Basic Class, those who have passed N2 or N1
Those who have received informal acceptance of the course application by faculty at the Okayama University Graduate School, and consent to being the host faculty for the graduate school entrance examination after enrolling in the course
Those who have a recommendation by a faculty member from their university (it is also possible to receive a recommendation from an Okayama University International Alumni Association Branch Director or Okayama University faculty (excluding the faculty who accepted the application))
*For more details, please refer to the application guidelines (in Japanese).
FAQ for Applicants
Brochure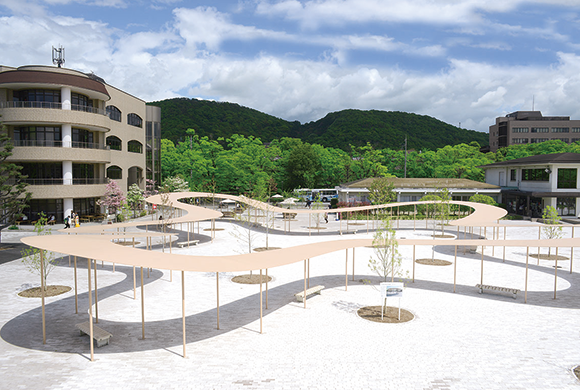 Contact
International Student Division
International Affairs Department
OKAYAMA UNIVERSITY
2-1-1 Tsushima-naka, Kita-ku, Okayama
700-8530 Japan
Tel: +81-86-251-7051 / Fax: +81-86-252-5022
E-mail: premaster●adm.okayama-u.ac.jp
*Please change ● to @.