| | |
| --- | --- |
| Name | Ayano OSHITA |
| Faculty | Letters |
| Dormitory | International Student Shared House |
| Period of stay | September 2019 to March 2021 |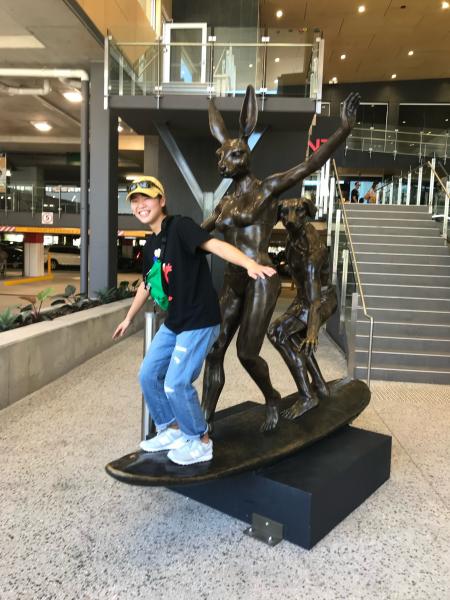 Why Did I Apply?
I spent eight months in Australia in the first half of 2019 as a Japanese language teaching assistant. The apartment I had been living in before I went to Australia had been cancelled, and I was thinking about where I would live after I returned to Japan when I received an application notice of International Student Shared House. I thought that living in International Student Shared House would allow me to deepen my understanding of cross-cultural communication as well as improve my English.
The Good Thing about Living in International Student Shared House
My communication skills are not very good, so before moving in, I was worried if I would be able to get along with the international students. However, my unit mates were all kind and eager to learn, and they asked me many questions about Japanese language and culture. I also made friends with people other than my unit mates at International Student Shared House and at events hosted by Kuwanoki Dormitory. It was fun to talk with international friends and see my culture and customs from a different angle, such as things that international students wondered about while living in Japan. Due to the spread of the coronavirus, I was unable to travel and my unit mates had to go home earlier than usual. I would love them to come back to Japan again.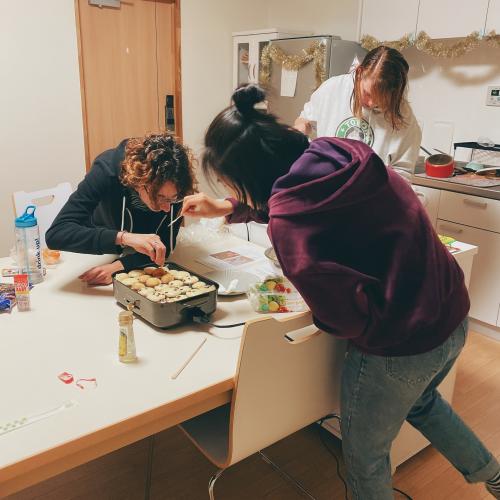 How Do I Want to Use This Experience in the Future?
I will be working as an English teacher at a high school of my hometown from next year. I would like to become a teacher who can provide classes where high school students can enjoy learning English and at the same time value the individuality and diversity of the students.
Message to Applicants
Living with people from different cultures can be difficult at times, but it can also be a lot of fun. I think it's not often that you get the chance to live with international students, so please apply and have a more fulfilling university life!