Orientation and City Office Procedures
Campus Life Orientation
The International Affairs Department holds a "Campus Life Orientation" for new international students enrolling in April and October to explain things like immigration-related matters, safety and crime prevention, health management, student life, and daily life.
*All new students* are required to attend this orientation. This includes those who have entered Okayama University from other universities in Japan and students who received their undergraduate degree from Okayama University and are beginning their graduate studies.
Check!

The October 2023 orientation has ended.
For those who were unable to attend, please follow the instructions below.
Please watch the orientation video from the following URL.
ENG/JPN


*

You need Okadai ID and PW to watch it.




Please submit the attendance checklist.
Checklist
If you have not received your orientation bag (white nylon bag), please come to the International Affairs Department to pick it up.


Place: Wing C, 1st Floor General Education Building
Information Session on SIM Cards
Check!

The October 2023 information session has ended.
Special plans and prices are available for international students of Okayama University, so if you are interested, please refer to the following documents.
City Office Procedures
International Affairs Department distributes an application form for residence registration.
New international students who will stay in Japan for more than 3 months (those who have been issued a residence card) come to the International Affairs Department as soon as they arrive at Okayama University.
Please note that you may not be able to complete the procedures if you go directly to City Office.
Guide to City office procedures and example entries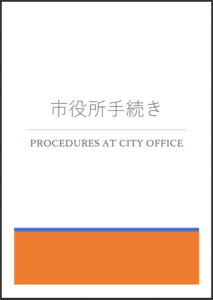 Access
Okayama City Office / Kita Ward Office
1st Floor, Window No.1 for foreign nationals

Address: 1-1-1 Daiku, Kita-ku, Okayama, 700-8544
Phone: 086-803-1000
Business Hours: Monday to Friday, 8:30 a.m. to 5:15 p.m.
How to get there: Okayama City website
Coronavirus (COVID-19) Vaccinations
Note

The following information was provided by the Okayama Kita Ward Office as of July 2023.
For details, please refer to theOkayama City website or the "Okayama Coronavirus Vaccination Call Center" at the bottom of this page.
Persons registered as residents in Japan are eligible to receive coronavirus vaccinations. Those who wish to be vaccinated should apply for issuance of an inoculation ticket.
Please note that the number of vaccinations will vary depending on the vaccination status in your home country.
Those who have been vaccinated in their own country must present the certificate issued in their country.
Those who have been vaccinated in their own country or in other municipalities
Please prepare the vaccination certificate and apply for it.
Those who have NOT been vaccinated in their own country or in other municipalities
There are no specific documents to prepare. Please apply below. As soon as you receive the vaccination voucher, you can receive the vaccination.
How to Apply
Japanese only
Call the "Okayama Coronavirus Vaccination Call Center".
Phone:0120-780-910
Reception Hours:8:30 a.m. to 5:30 p.m., Monday to Saturday
Available in Japanese, English, Chinese, Korean, Vietnamese, Spanish, and Portuguese.


Check!

After the application is received, the vaccination voucher will be sent to you within one week to 10 days.
You may be contacted by Okayama City if there is something to confirm.
Contact Us
International Affairs Department
international●adm.okayama-u.ac.jp 
*Please change ● to @.