| | |
| --- | --- |
| Name | Nanako ONO |
| Faculty | MP Course |
| Dormitory | International Student Shared House |
| Period of stay | September 2017 to March 2020 |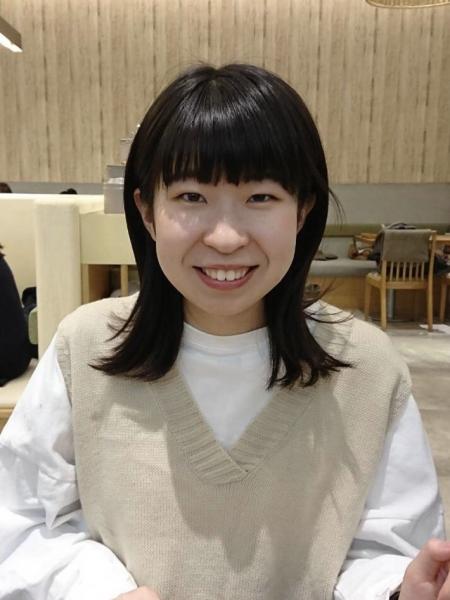 Why Did I Apply?
I applied for International Student Shared House during the summer break of my freshman year because I thought "I want to be in an environment full of highly motivated people!". At the time, I was not confident in my English ability at all, but they were looking for "people with the guts to persevere in dialogue, even if trouble occurs," so I overcame the interview with a lot of energy and successfully moved in.
What I Learned Living in International Student Shared House
There are so many things to learn from living with international students that I can't even begin to describe. The first is language. In daily conversations, we can learn real English that is not found in textbooks from the comfort of our home. There are times when we work together on university assignments. It's an everyday thing to have a party with a foreign atmosphere. This is a good way to learn English, because at parties, you will feel uplifted and English will come out of your mouth more smoothly than usual.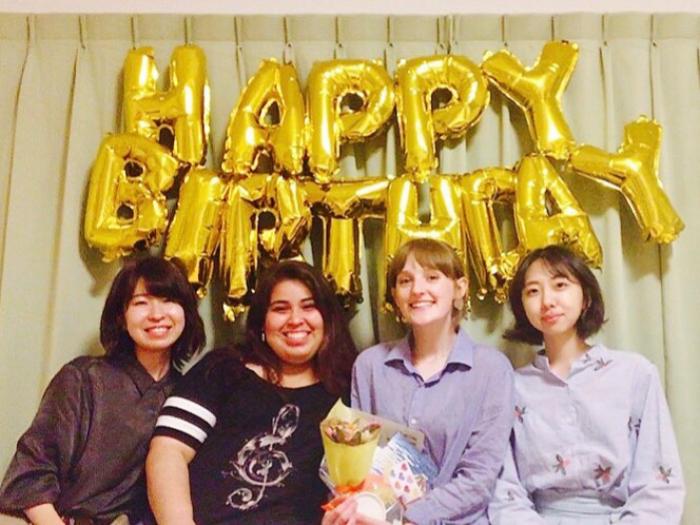 Secondly, there are cultural differences, including food. I have come to think of vegetarianism and Halal food as my own business, and I have learned to respect people who live differently from me. I also enjoy learning new things about Japanese culture. I am often asked, "Do you cook dinner together every day?" but we basically eat separately.
Thirdly, I think I have learned to be kind and not interfere too much in this place. Since I live with other people, I sometimes have to deal with noises, garbage, and other things that I cannot handle compared to living alone. But I always try to do "what would make me happy if someone else did it to me, and don't do what would make me feel bad when others do it to me". If you are thorough in doing this, it will spread to your roommates, and you will rarely have any major problems. Also, I get tired if I meddle too much, so I try to do my best to be a reliable Japanese person only when I am asked to do something like "teach me how to write the address on a postcard". Being here, I've gotten better at controlling my volunteer spirit.
After living together for six months or a year, you develop a deep relationship of trust and make friends all over the world. I felt happy when I visited my ex-roommates' hometowns in Korea and Australia after their return, and they showed me around. Like when I went to study abroad for a short time, there are many Japanese students who live here to train before studying abroad, and it has become a place where we can inspire each other and exchange information.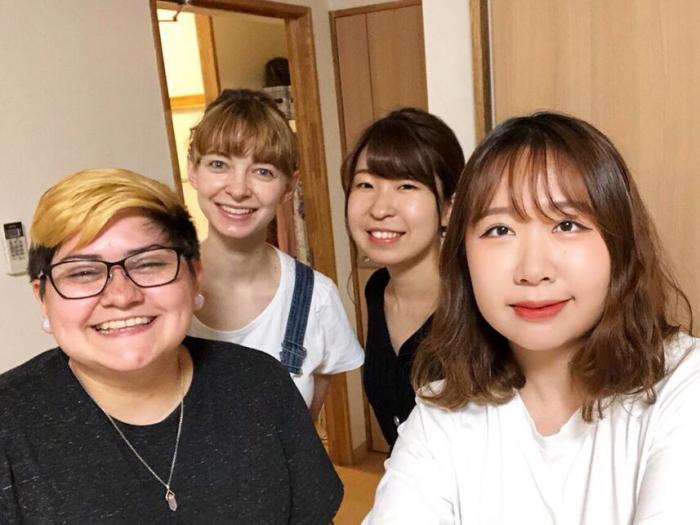 Message to Applicants
Thanks to the people I have met here, I feel that I am slowly and steadily improving my own humanity. All you need is guts and a volunteer spirit. As long as you have those things, this is a place where you can experience diversity firsthand and have invaluable experiences with wonderful people even though you are in Japan. If you are wondering whether to apply, please give it a try!