| | |
| --- | --- |
| Name | Sayaka TAKAGI |
| Faculty | Law |
| Dormitory | International Student Shared House |
| Period of stay | March 2018 to March 2020 |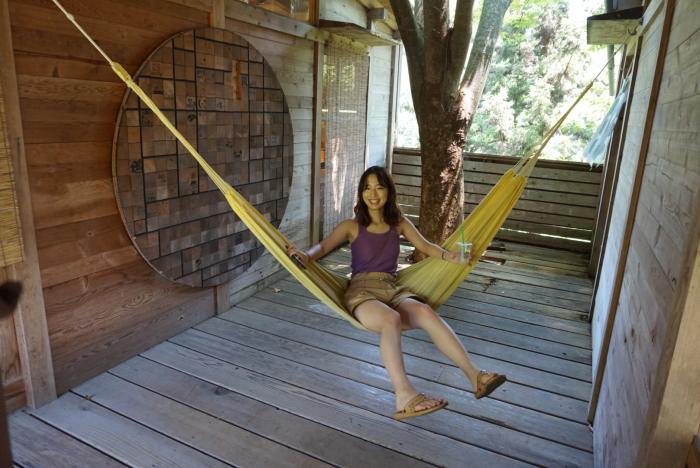 Why Did I Apply?
I've enjoyed studying English since I was in high school, and I've been attending English conversation schools since I became a university student. However, I rarely use English in my daily life, so I decided to apply for International Student Shared House because I thought it would be perfect for me to be able to help international students while making use of what I've studied.
What I Experienced Living in International Student Shared House
The first thing that struck me when living in International Student Shared House was how many international students there were who loved Japan and worked hard to learn about it. My roommates were especially enthusiastic, always studying for reports and tests in the living room at the end of each semester. I helped out by correcting them and teaching them how to use grammar, which was a lot of fun. I was also asked many questions that I had never thought of asking, such as, "Why do Japanese people sleep on trains?" Each time I was asked such a question, it was interesting for me to relearn about Japanese culture.
The best thing about living in International Student Shared House is that I made some special friends. My roommates were all bright and fun personalities, so every day was full of life. We watched movies on Netflix every week, did assignments, traveled, made tako-yaki…. The tako-yaki machine I bought so that everyone could enjoy it together came in handy. This summer, I said goodbye to my roommate for the second time, but I was so sad that we all cried at night. LOL They said, "But this is not the last time you'll see us, come visit us in our country." They gave me an album that they had made together for me and I cried again. The best thing about living in International Student Shared House is that I have made such special friends that I can cherish so much.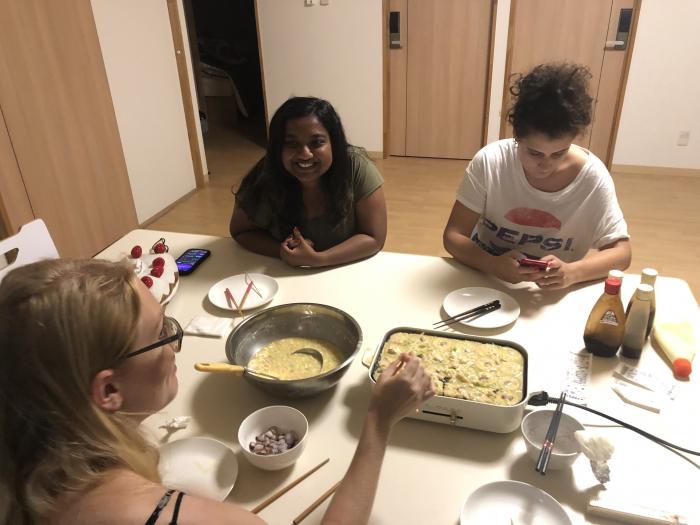 How Do I Want to Use This Experience in the Future?
I will be returning to my hometown next spring to work at a TV station. I would like to make use of my experience at International Student Shared House to expand the scope of my work, such as interviewing foreigners living in my hometown and producing attractive programs that will attract more foreign tourists to my hometown.
I also want to do a lot of traveling abroad to enrich my private life. This month, I went on a trip to Korea. I met my ex-roommate, who moved in at the same time as me and was a good friend of mine, in Korea for the first time in a long time. Having foreign friends in your travel destination makes your trip more enjoyable. I hope to see all of my roommates after graduation!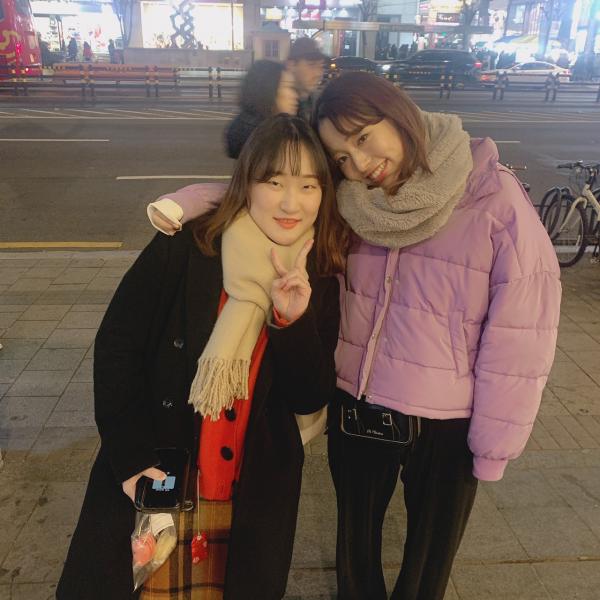 Message to Applicants
To those who are interested in International Student Shared House, but have yet to take the first step, I hope my experience will give you a little push. I hope that your once-in-a-lifetime college experience with your roommate will be a fulfilling one!