International Student Shared House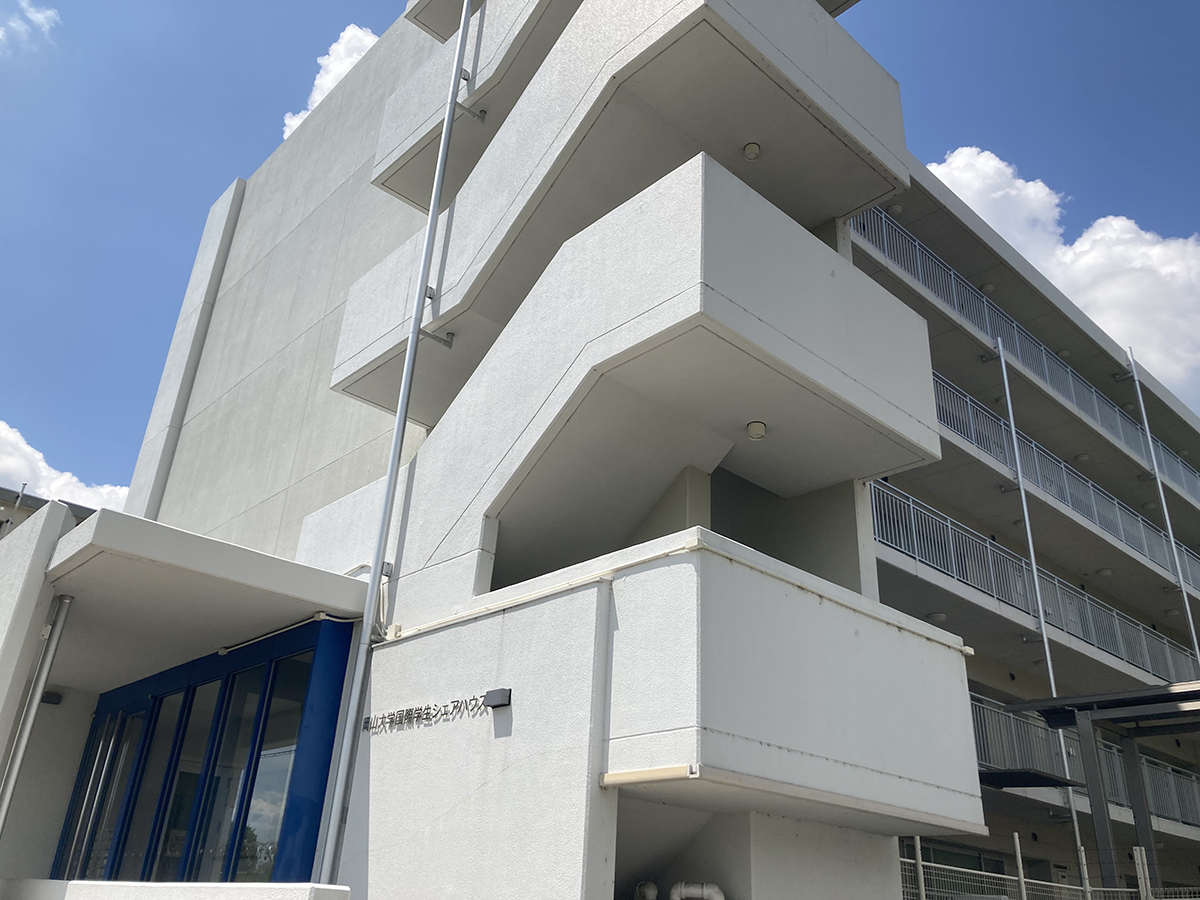 Rules and Regulations
Fees
| | |
| --- | --- |
| Monthly rent | 23,000 yen |
| Admission fee(Non-refundable) | 30,000 yen |
| Monthly utility fee | 7,300 yen (fixed price) |
A bill will be sent to each resident's mailbox every month, and payment must be made at the bank by the last day of each month.
Even if you move into the dormitory in the middle of the month, you are required to pay the full monthly rent. However, in the following cases, the rent will be as follows.
Moving in after September 24: Half of the monthly rent
Moving out in March or September (by the 15th of each month): Half of the monthly rent
Period of Stay
Up to 6 months
*Except for those who have been in the program for less than one year. For details, please check the move-in notification email you received prior to your arrival in Japan. If you need a certificate of the PERMISSION FOR RESIDENCE, please ask the dorm manager after moving in.
Facilities
| | |
| --- | --- |
| Type | Single student |
| No. of rooms* | 30 units |
| Area | Common Space 29.6㎡ Private room 7.9㎡ |
| No. of floors | 1-5th |
| Constructed in | 2016 |
*Units are separated for men and women, and basically consist of four students: one Japanese and three international students.
In-unit Facilities
Shoebox, Curtains, Air conditioner, Shower room, Wash basin, Toilet (with bidet functions), Kitchen facilities (Sink, Shelf and IH stove), Cupboard, Fridge, Microwave, Electric kettle, Dining table with 4 chairs, Washing machine, Drying poles for units with a veranda, Flashlight, Free Wi-Fi, Air Circulator
In-room Facilities
Desk, Chair, Single bed, Curtains, Air conditioner, Free Wi-Fi/Wired internet service
Check!

Prepare your own tableware and bedding.
NOTES

You may bring your own furniture and appliances ONLY for use in your private room. However, you are not allowed to change the furniture. Also, you are not allowed to put your personal belongings in the common space (living room, etc.) of International Student Shared House. Open flames are strictly prohibited in all dormitories, so you may not bring in kotatsu or stoves. We also prohibit the use of personal washing machines.
Layout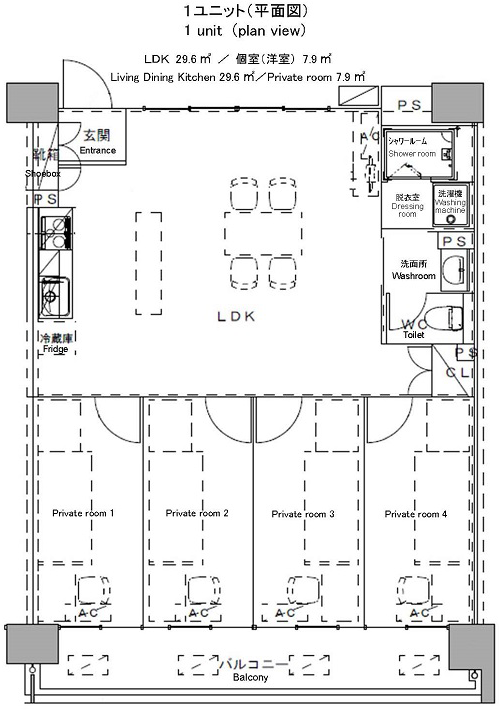 Map
6-2 Tsushima-Kuwanoki-cho, Kita-ku, Okayama 700-0084 Japan