Miho ISHIZAKI (Environmental and Life Science)
| | |
| --- | --- |
| Name | Miho ISHIZAKI |
| Faculty | Environmental and Life Science |
| Dormitory | Kuwanoki Dormitory |
| Period of stay | October 2020 to September 2021 |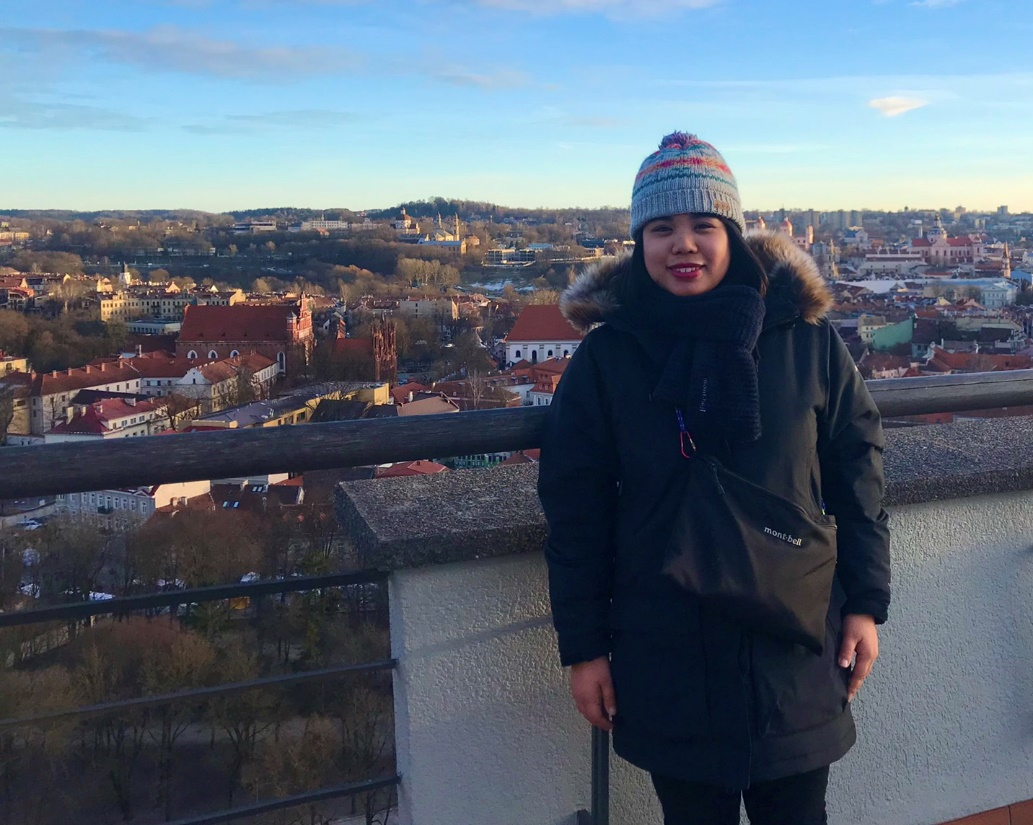 Why Did I Apply?
The reason I applied for this position was that I wanted to give back to the international students at Okayama University the experience that helped me during my study abroad. Before I started to live in Kuwanoki Dormitory as an RA, I studied in Germany for about a year.
At that time, I lived in a university dormitory for international students. It was my first time to live abroad, and I was helped by many international students and Germans in terms of local life in a culture and people different from Japan. Another reason was that I wanted to have an opportunity to use English in daily interactions with international students when I returned to my university in Japan.
Dormitory Life During COVID-19 Pandemic
I started to live in Kuwanoki International Student Dormitory under the restrictions of COVID-19. I know this is different from the typical dormitory life so far, but I hope it will be helpful.
All events such as orientation and RA events for dorm residents were held online. To be honest, I don't even have a single photo of myself with an international student. Many international students were not able to come to Japan due to COVID-19 disaster, and there were only a few international students in the building where I lived. I remember how lonely it was to go back to the dormitory without hearing a single sound, and I don't think I started my dorm life as I had hoped.
However, in my activities as an RA, I learned that it is possible to deepen interactions with dormitory students through online discussions, and that it is possible to try to interact with dormitory students in a positive way even online, and that this attitude is important. Even though I couldn't interact with the students directly, I felt a sense of accomplishment when I worked with other RAs through trial and error. Even in the indirect interactions with the dormitory students, I was very happy when they expressed their gratitude to the RAs and relied on us, and I felt happy that our activities as RAs were conveyed to the dormitory students.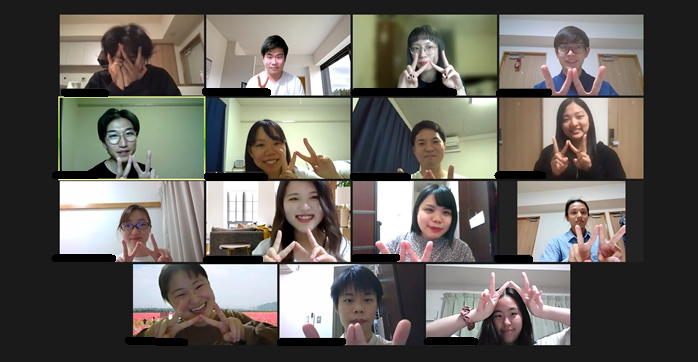 What I Have Learned Through RA Activities
Through RA activities, I think I have learned two things: how to summarize my opinions in a straightforward and easy-to-understand manner, and the perspectives that should be considered in international exchange.
First, in the course of running the dormitory, RAs hold regular meetings with the International Affairs Department and the dormitory managers, and among RAs. Since all of these meetings are held within a set time frame, we need to put our words together in a straightforward manner, and I was able to train my skills in this area.
Secondly, I felt the difficulty of promoting international exchange while also taking into consideration people from diverse backgrounds. At first glance, this act of giving something as a gift to international students through an event may seem very simple, but it is necessary to consider the fact that there are many people with religious and cultural reasons and to choose what to give them. Having grown up in the same culture and values to some extent, it was very refreshing for me to look at things from this perspective, and I believe that my skills in thinking beyond my own values will be useful for many things in the future.
How do I Want to Sse this Experience in the Future?
In a situation where the number of international students is still low due to the influence of COVID-19, I thought about how to deepen the content of events and interactions with dormitory students within these limited rules. I think this is a skill that will be useful even when I enter society, where the influence of COVID-19 will probably still remain. In addition, I learned that interacting with international students can build new values in terms of international exchange and culture, and from now on, I hope to enhance my skills and play an active role on a global scale, standing as a link between Japan and other countries.
Message to Applicants
When I moved into the dormitory, I had one year left of my student life and was in the 2nd year of master's program. In addition, I was the oldest of the RAs. Although I knew that age did not matter, I was sometimes worried that I would become difficult for the RAs to handle. It was unfortunate that I did not get to interact with many international students because of COVID-19, but living in Kuwanoki Dormitory as an RA and meeting many RAs with their own unique personalities made me want to keep challenging myself in the future. Of course, there were times when it was difficult for me to balance my work with my research, but I would like to encourage people who are studying in graduate school to take on this challenge if they are at all interested. You will find new perspectives and interactions with people that are different from your lab. Please don't forget to have fun and enjoy the rest of your student life. I am rooting for you!