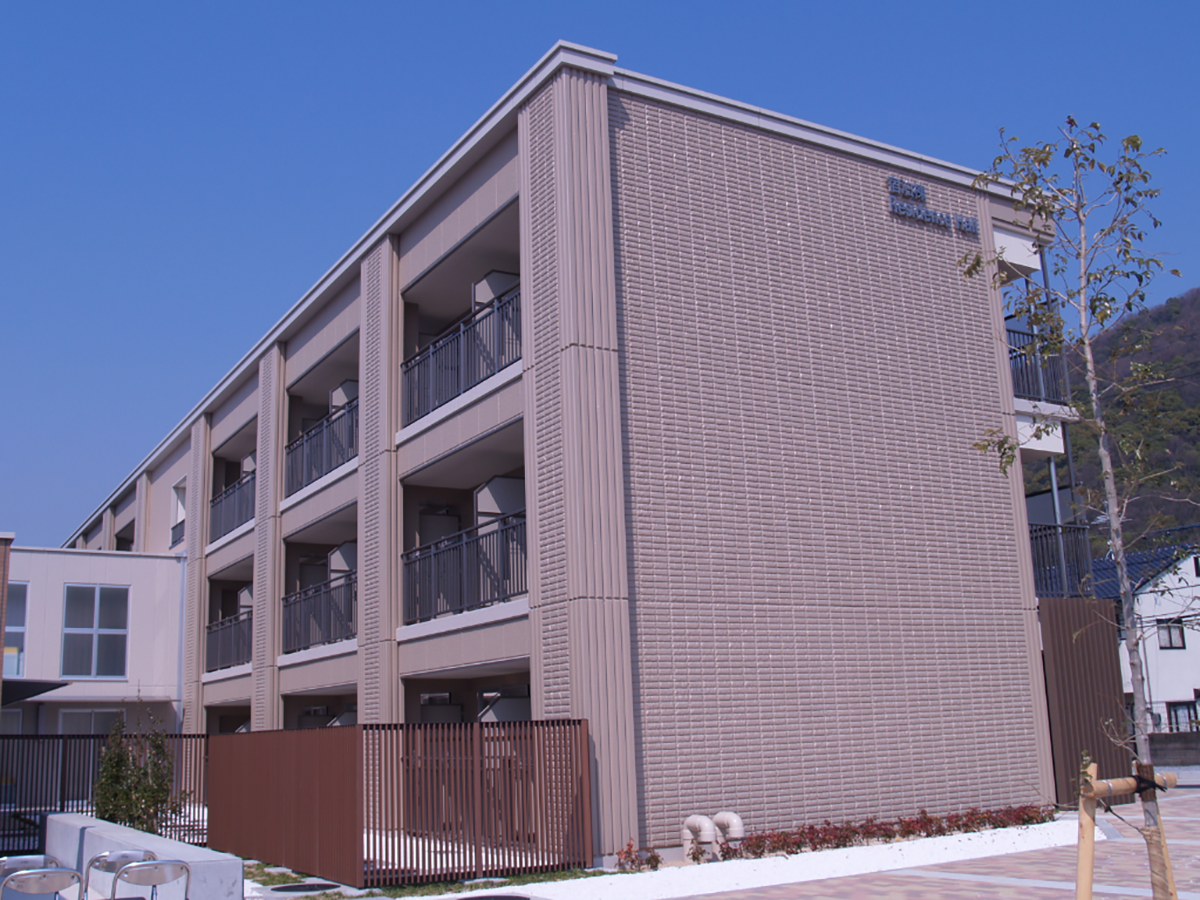 Fees
Researchers
Students
Family
Single
(Long-term)
Single
(Short-term)
Single
(Short-term)
Monthly rent
46,000 yen
34,000 yen
27,000 yen
27,000 yen
Admission fee(Non-refundable)
30,000 yen
30,000 yen
30,000 yen
30,000 yen
Monthly utility fee
Actual expense
Actual expense
Actual expense
Actual expense
If you move in or out of the unit before the full month, the rent is charged as follows: full rent for occupancy half or more of the days of the month and half rent for occupancy less than half the days of the month.
Period of Stay
Exchange students/International researchers:14 days to 1 year
Residents other than the above: 14 days to 6 months
For details, please check the move-in notification email you received prior to your arrival in Japan. If you need a certificate of the PERMISSION FOR RESIDENCE, please ask the dorm manager after moving in.
Facilities
Researchers
Students
Family
Single
(Long-term)
Single
(Short-term)
Single
(Short-term)
No. of rooms
14
3
30
18
Area
38.9㎡
29.2㎡
17.5㎡
17.5㎡
Area
1-2nd
1-3rd
1-3rd
1-3rd
Constructed in
2011
2011
2011
2011
In-room Facilities
Check!

Please prepare your own tableware and bedding.
Laundry machines are available in the common laundry room on each floor. You may bring in your own washing machine only in the case of the rooms for married researchers.
Family Researchers
Desk, Chair, Table lamp, Bookcase, TV, TV stand, Living room table, Sofa, Kitchen with IH stove, Dining table with two chairs, Cupboard, Fridge, Microwave, Water boiler pot, Twin bed, Night table, Curtains, Laundry poles, Air conditioner, Closet, Bath, Toilet, Laundry machine pedestal, Free wired/Wi-Fi internet service
Single Researchers(Long-term)
Desk, Chair, Table lamp, Bookcase, TV, TV stand, Living room table, Sofa, Kitchen with IH stove, Cupboard, Fridge, Microwave, Water boiler pot, bed, Curtains, Laundry poles, Air conditioner, Closet, Bath, Toilet, Free wired/Wi-Fi internet service
Single Researchers(Short-term), Single Students
Desk, Chair, Table lamp, bookcase, TV, TV stand, Kitchen with IH stove, Fridge, Microwave, Water boiler pot, bed, Curtains, Laundry poles, Air conditioner, Closet, Bath, Toilet, Free wired/Wi-Fi internet service
Common areas
Residence Block
【Each floor】Laundry room, Elevator
Exchange Block
【1st floor】Lounge, Meeting room, Kitchenette, Toilet
Rules and Regulations
Map
3-1-1 Tsushima-naka, Kita-ku, Okayama 700-0082 Japan