Admission and Form Downloads
Admission
To apply, using the Okayama University website or Directory of Researchers, find a faculty member from whom you wish to receive guidance in graduate school and contact him/her before applying. Download the application documents from the Institute of Global Human Resource Development website. After paying the application fee, please submit the application documents by post.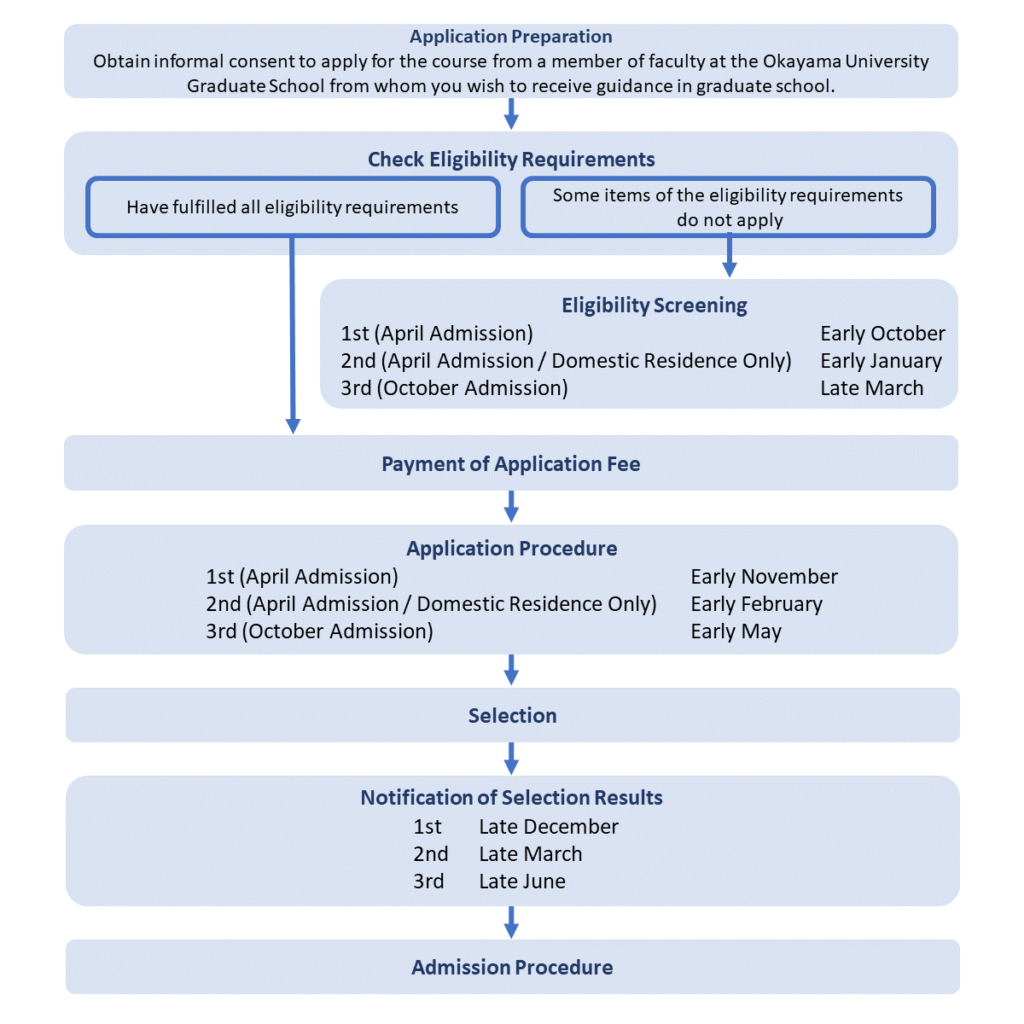 Guideline and Form Downloads
Please access the Japanese page to download
the application guidelines and forms.